XVAPE MUSE CONCENTRATE PEN HITS THE MARKET
Share
Issue Time

2016-08-10
XVAPE MUSE is a new concentrate pen from Topgreen XVAPE.
It was first showcased in Champs show July in Las vegas. It is a largest shine point at that show.
XVAPE® MUSE(Concentrate Pen) Features:
1. Writes with Inkless Pen Technology
2. Fast Heating: 4Seconds to 752°F (400℃)
3. Magnetic Glass Mouth Piece
4. Featuring DualQuartz Rod & Titanium Coil Heating Element for Big Hits
5. Also Included Ceramic Coil for Taste
6. Leak Proof Design
7. Powerful and Long Lasting 750mAh Battery
8. 3 Temperatures Settings:300°C (572°F) to 700°C (1292°F)
9. Artfully Designed to Enhance Creativity and Discretion.
Now the mass orders are welcome. All the pre-orders will be sent to all the customers before 20th, Aug,. Do you have some? if no, pls contact us for more details.
Check more details on this product link.
http://www.topgreen-tech.com/pid17982047/XVAPE-MUSE.htm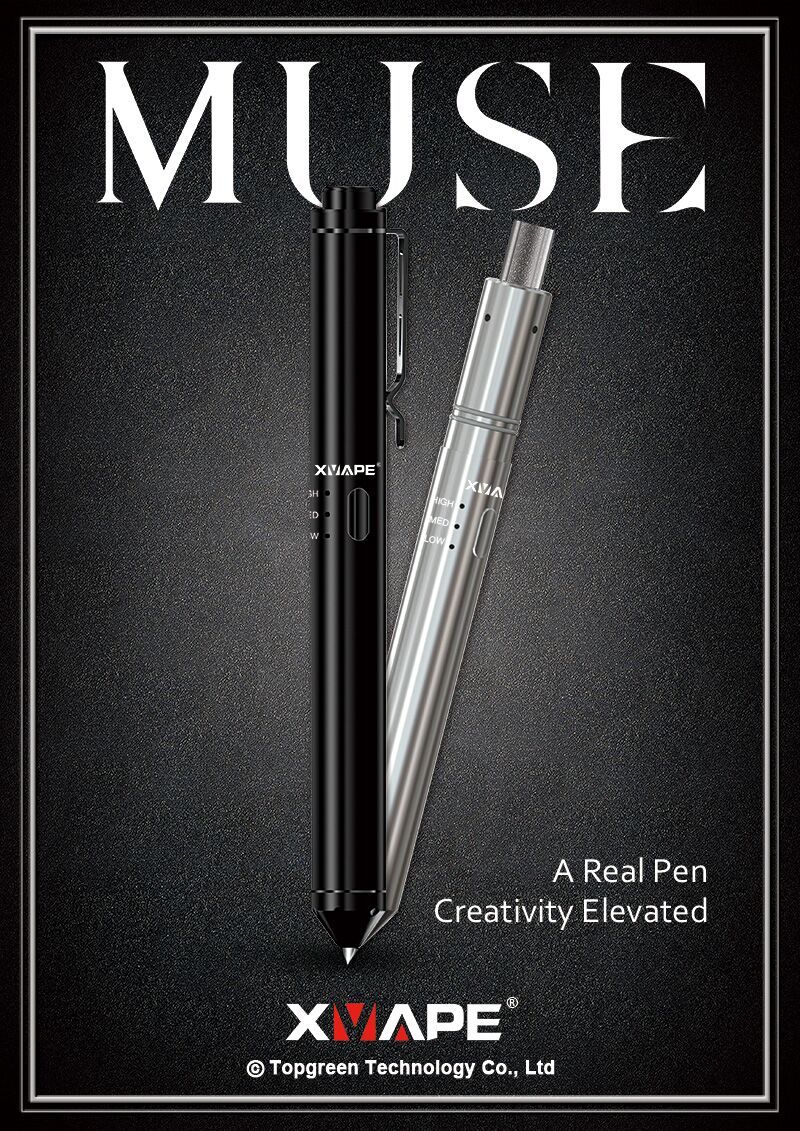 XVAPE
XMAX
VAPORIZER
CONCENTRATE VAPORIZER
CONCENTRATE
CONCENTRATES
WAX
WAX VAPORIZER
WAX PEN
Topgreen
XVAPE MUSE
XVAPE V-ONE 2.0
XVAPE VISTA
XVAPE CRICKET
XVAPEUS
XVAPE LLC
XMAX VITAL
XMAX V2 PRO
XMAX V-ONE
V-ONE
VONE
XVAPE V-ONE